The Year of rankingCoach FREE
By far the biggest event in the first quarter of 2021 was the initial launch of rankingCoach FREE. This began with just 50,000 accounts, but the response to this new free solution for small businesses was such a huge success that the number of free accounts was expanded to help as many small and local businesses as possible through these difficult times. rankingCoach FREE helps SMBs by showing them every important online event impacting their business in the app's intuitive and engaging real-time feed.
New rankingCoach Features and Improvements
rankingCoach 360 users, looking to boost their online visibility using rankingCoach's easy Google Ads generator, gained the power to add new appealing elements to their Google Ads as well more power to sell to customers directly from the search results.
The launch of the new-and-improved rankingCoach easy onboarding made it even simpler for small businesses to jump straight into digital marketing. This was especially useful for the many new rankingCoach FREE users who can now get their business's digital marketing strategy up and running in just a few clicks.
Cloud Ecosystem Live
Continuing restrictions didn't stop rankingCoach from sharing our vision for digital marketing with our friends and contemporaries in the industry. In May, rankingCoach's CEO spoke live with Cloud Ecosystem to explain the rankingCoach vision for empowering Saas providers
And The Award Go To rankingCoach!
Many award ceremonies took place online this year. rankingCoach added to its growing collection of awards and nominations.
In June rankingCoach FREE was selected as a finalist for the GLOBAL DIGITAL EXCELLENCE AWARDS in the category of Best Global Innovation AWARDS and for the GLOBAL SEARCH AWARDS in the category of Best Global Innovation.
The year ended with a bang with the rankingCoach's app bagging a TITAN BUSINESS AWARD recognizing rankingCoach expertise and exceptional capacity to innovate.
rankingCoach also won Silver and Bronze  INTERNATIONAL BEST IN BUSINESS AWARDS for rankingCoach FREE in the category of best response to the global pandemic and a Platinum MarCom Awards for best mobile app for business.
We are so proud to receive all these awards. They are a sign of support for our mission to make SMBs successful online!
Partnerships with rankingCoach
It was another important year for partnerships at rankingCoach the UK's #1 web hosting provider 123 REG, as well as Rova, and DaddyWeb joined the rankingCoach family of resellers. Customers from these hosting companies can now use rankingCoach products to protect and grow their reputation across the internet, to generate and launch smart Google Ads in 3 clicks; work on their SEO, and get their business listed and synchronized in over 30+ top local directories. Their customers now have everything they need in one place: domains, email, hosting, websites, email marketing, SEO, and more!

rankingCoach Expand into Publishing
rankingCoach's big entrance into publishing began at Siinda Live in Berlin, when our hosting Industry conquering marketingRadar was first unveiled to the publishing industry. We were thrilled to see how quickly so many leading publishers could see that marketingRadar is the key to taking awareness, engagement, and sales in the publishing sector to the next level. HEISE recognized this potential immediately. We are so happy to have them join the winning team as a partner.
Celebrating Diversity at rankingCoach
The rankingCoach team represents 33 nationalities covering almost every continent on the planet (Antarctica is the only one missing). Our staff is bilingual, often multilingual, with diverse beliefs, traditions, and heritage. Diversity, inclusion, and equality have been a cornerstone of rankingCoach since the beginning. Embracing diversity is a core value of rankingCoach — It's what makes our family so special and strong.
This was the inspiration for the launch of the rankingCoach cookbook in 2021, celebrating the rich cuisines and heritage of our team. Each dish in the rankingCoach Cookbook is a little piece of a team member's home that you can taste, even if that home is thousands of kilometers away. Get your free downloadable version of the cookbook here.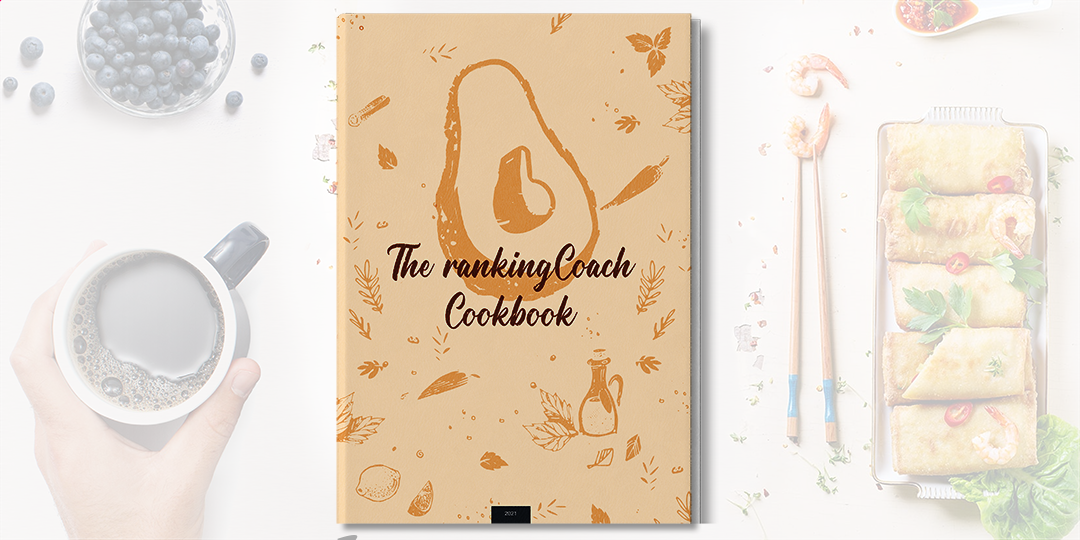 The whole rankingCoach term was filled with a deep sense of pride when the passion shown in the cookbook was recognized by the Charta der Vielfalt. This is a corporate initiative that promotes diversity in companies and institutions. It is supported by the Commissioner for the Federal Government for Migration, Refugees, and Integration, State Minister Annette Widmann-Mauz. 
The Charta der Vielfalt aims to promote the recognition, appreciation, and integration of diversity into Germany's business culture. Organizations must create a working environment free of biases. All employees must feel valued – regardless of age, ethnic origin and nationality, gender, religion and worldview, physical and mental ability, sexual orientation, and social background.
The core idea of the initiative is the charter which is a commitment from rankingCoach to promote diversity and appreciation in our business culture. We join over 4,000 companies and organizations with a total of more than 14,2 million employees. This places rankingCoach's commitment to diversity and inclusion into writing and celebrates our rich global heritage.
The Big Move 
The global pandemic has fundamentally changed the way we all work and the rankingCoach team was no exception: On top of flexible work hours, the rankingCoach team now has the choice of working from home or our offices. We have embraced remote working and the potential it opens up for reducing our carbon footprint and improving the work-life balance of the rankingCoach team.
This year we also moved the location of our headquarters to Cologne's buzzing Mediapark. Many of the Cologne team only got to see these offices for the first time during our first ever rankingCoach family and friends vaccination day which was a huge success.
As you can see, it has been another amazing year at rankingCoach, full of new awards innovations, and partnerships. Thank you to all our users and investors for believing in our mission to support small businesses all over the world. We wish you all happy and healthy Holidays and a great New Year!