'Rude people' – Golden State Warriors criticise Boston Celtics crowd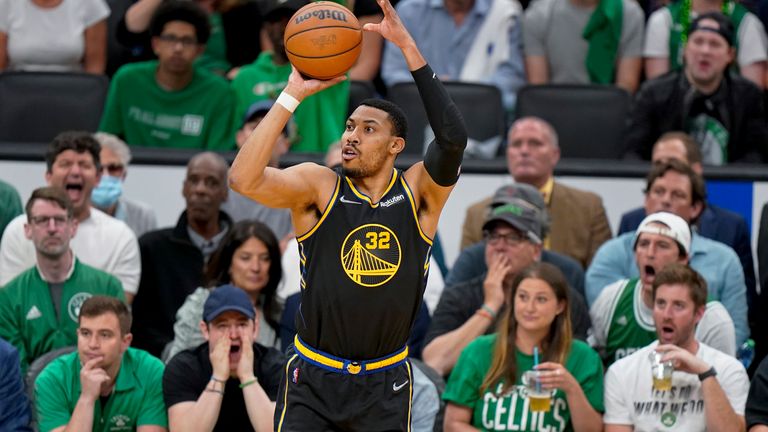 Please use Chrome browser for a more accessible video player
Golden State Warriors coach Steve Kerr and shooting guard Klay Thompson were both critical of the the Boston Celtics crowd during Game 3 of the NBA Finals.
Watch Next
Hamilton's Merc skips across surface in …

Watch Now
Red Bull's significant rear wing flexing

Watch Now
Stokes and Anderson take two in two ball…

Watch Now
England vs New Zealand | Second Test: Da…

Watch Now
SSN reporters learn opera live on set!

Watch Now
'What a shot that is! – Norris's outstan…

Watch Now
'I made sure there was space in my troph…

Watch Now
'It's the highest honour"http://www.skysports.com/" Sam Kerr awa…

Watch Now
Why is Nunez Liverpool's No.1 target?

Watch Now
Ricciardo's challenging 2022 season

Watch Now
Dramatic Friday practice in Azerbaijan

Watch Now
Sleeping fan misses wicket! | Ball lands…

Watch Now
Load More